Employment Procedures
The library employs approximately 25 people in a variety of full and part-time positions ranging from professional librarians to summer interns. Most positions do require evening and/or weekend hours.
The library is an equal opportunity employer. Please be assured that qualified applicants are considered without regard to race, color, religion, sex, national origin, age, marital status, veteran status, or the presence of a non-job-related medical condition or disability.
---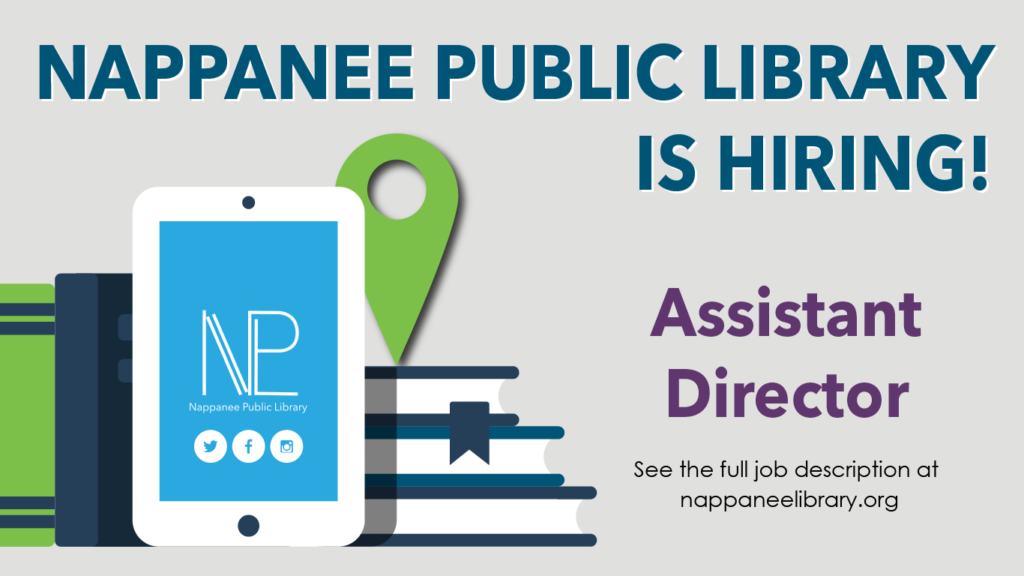 See the full job description here.
To apply, please send resume and cover letter to director@nappaneelibrary.org