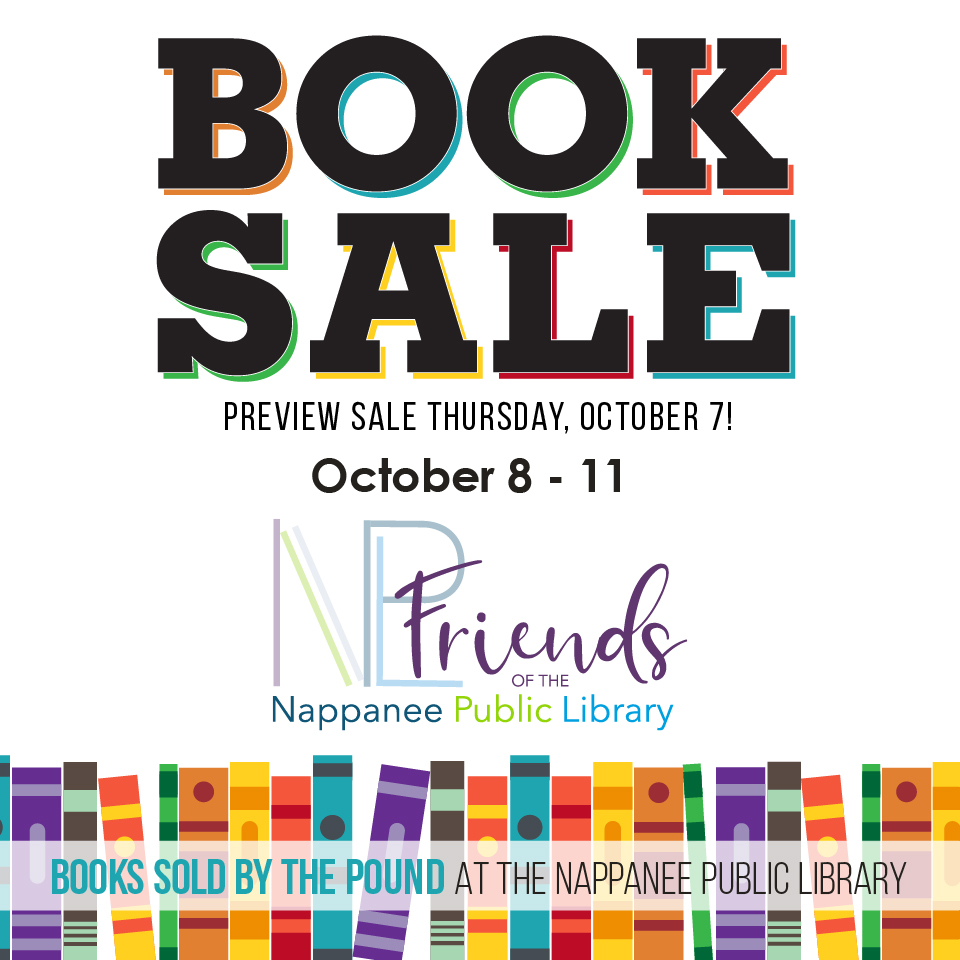 Friends of the Nappanee Public Library Annual Book Sale
Hundreds of items will be available for purchase during the annual Friends of the Library Book Sale October 8 – 11.
The price starts at only $0.50 / pound and will be reduced daily. All items will be free on Monday, October 11.
The sale will be held in the Library's meeting rooms, during library hours. Doors will close to shoppers fifteen minutes before the listed closing time.
Pre-sale
Want to get first dibs on items? A pre-sale will be available to all Friends of the Library members on Thursday evening, October 7, from 7 – 9 p.m.
Not a Friend yet? Purchase your membership at the Library.
Join the Friends of the Nappanee Public Library
The Friends of the Nappanee Public Library is a group of dedicated library advocates who support and sponsor many of the Library's programs, services, and events, such as the Book Sale.
Annual dues for an individual are $5 and a benefactor membership is $50. New members are always welcome and appreciated.