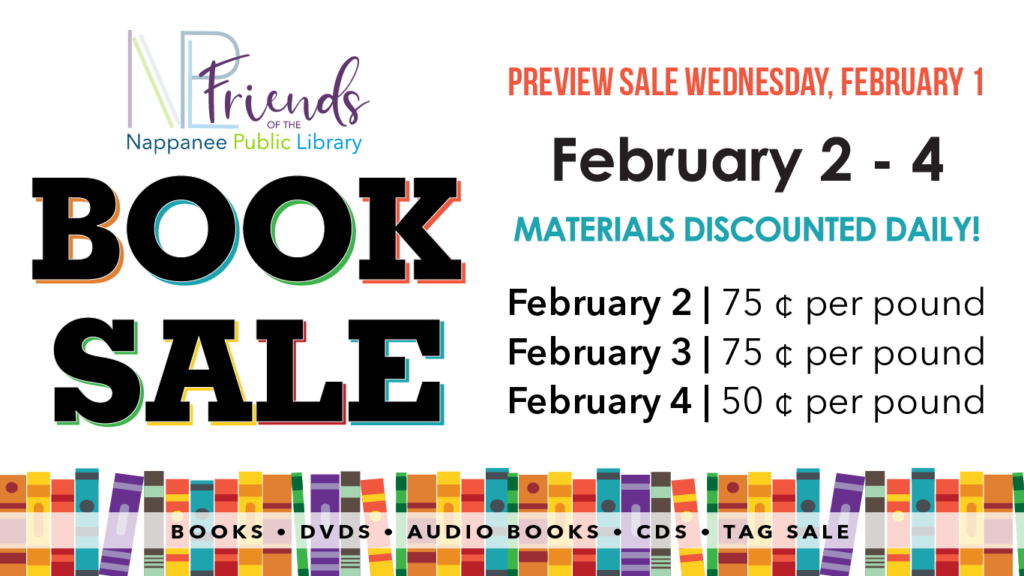 Friends of the Library Book Sale
Thousands of books from every corner of the library as well as surplus programming materials, event decorations, DVDs, framed art, magazines, office supplies, and more will be available for purchase to the public during the Friends of the Library Book Sale at the Nappanee Public Library. Books will be priced by the pound starting at 75 cents and reduced to 50 cents on Saturday. Tag sale items will be priced as marked.
Thursday, February 2, from 9:00 a.m. – 4:45 p.m.
Friday, February 3, from 9:00 a.m. – 4:45 p.m.
Saturday, February 4, from 9:00 am – 12:00 p.m.
PRESALE Want to get first dibs on books? A presale will be available to all Friends of the Library members on Wednesday evening, February 1, from 4:00 – 6:45 p.m. All books will be priced at 75 cents per pound. Not a Friend yet? Purchase your 2023 membership at the door! Memberships cost $5.
The sale will be held in the Library's meeting rooms at 157 North Main Street in Nappanee. Doors will close fifteen minutes before the listed closing time.