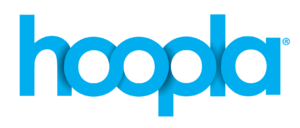 NPL adds hoopla to Digital Library
NPL is excited to announce that hoopla digital has been added to the digital library. NPL resident cardholders can access hoopla for free with their library card to begin enjoying thousands of titles.
Titles are available to borrow 24/7, for instant streaming or temporary downloading to their smartphones, tablets, and computers. Hoopla also has apps for Roku, Amazon FireTV, and other popular streaming devices. There are no holds, waitlists, or late fees for any of Hoopla's content.
Customers will be able to borrow up to five items per month from the service.
Sign up for Hoopla by visiting hoopladigital.com, or by using your mobile app on your iOS or Android device.
You will need to provide an email address, create a password, and have your NPL library account information ready. The free mobile app can be found in the App Store and the Google Play store.
Once your account is set up you will be able to search for audiobooks, ebooks, comics, music, movies, and TV. Stream content or download items to your device to hear, read, or watch.