Reading Buddies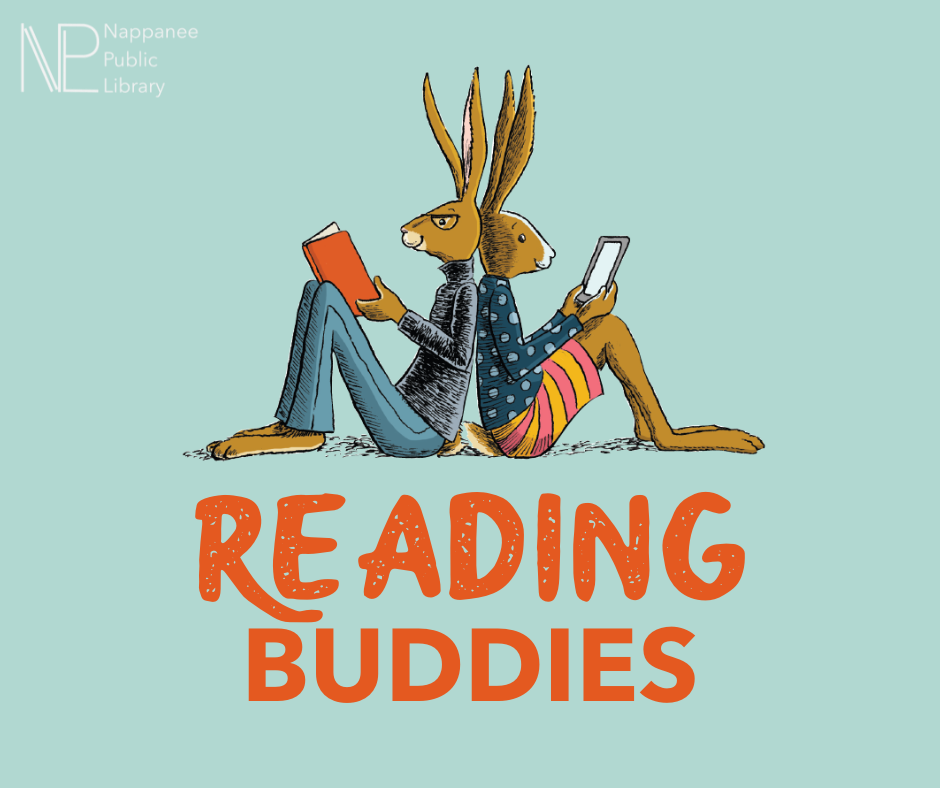 Read with a Buddy this Summer!
June 1 – July 15, 2022
Readers: Age 5 – 12 Buddies: Age 13+
Sign up by May 20
Kids will meet with a teen or adult Reading Buddy once a week from June 1 – July 15 to have fun and improve their reading skills.
Meeting times are determined by the reading partners
To register as a reader or buddy, fill out the Reading Buddy form and return it to NPL by May 20th.
Reading Buddies (teens and adults) must complete a volunteer application.
Forms and Volunteer Applications are also available at the Nappanee Public Library.