Nappanee History Photo Scavenger Hunt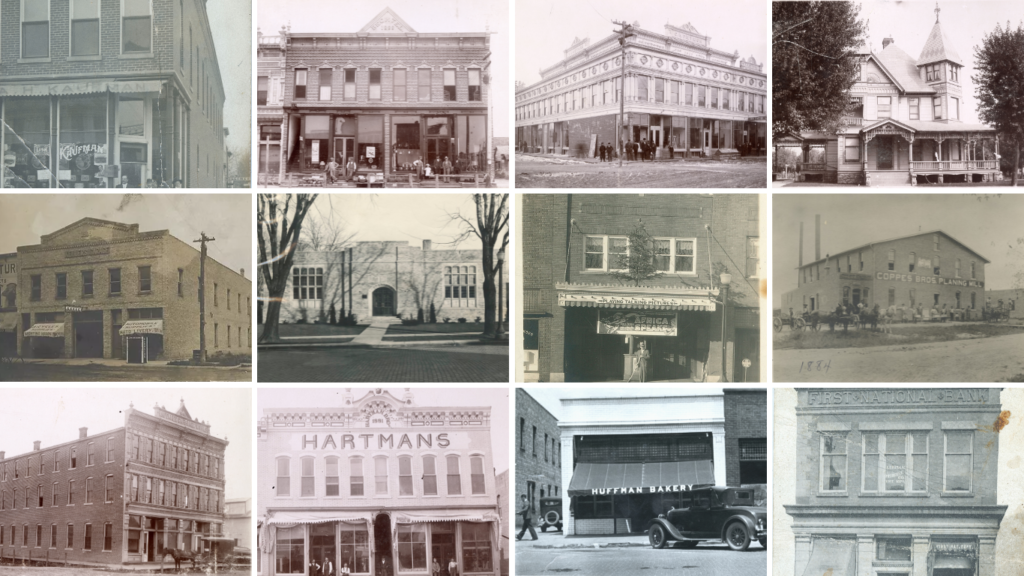 May 1 – June 30
Match the buildings from Nappanee's history to the current buildings of today. While traveling around town, visit each location and take a photo of the current building or business. Email the photos to nappaneehistory@nappaneelibrary.org or share them on Instagram and tag @nappaneehistory
Photos must be in .jpg, .png, or .heic format. Entries may be emailed directly or uploaded in a shared file (Drive or Dropbox) with a link shared to nappaneehistory@nappaneelibrary.org.
Submit all 12 photos for a chance to win a Taste of Nappanee Basket.
Photos must be submitted by Friday, June 30, 2023.